God jul och Gott Nytt 2022!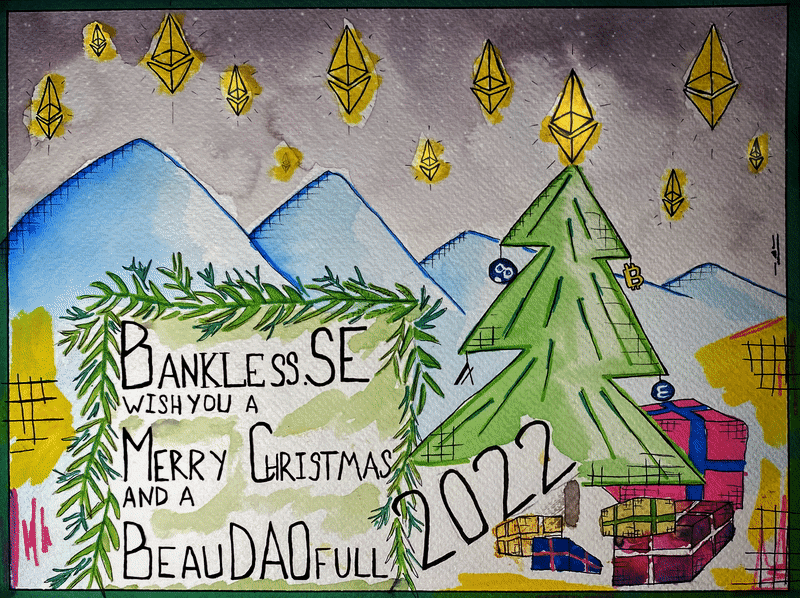 Ho ho ho!
Not even Santa can truly knowdl
But who knows?
A Swedish christmas card might prove worth to hodl!
Its not always easy to journey west
But we know you will figure out the rest
Still, thou need to be a bit fanatic
To mint Christmas cards with Matic!
Vi firar julhelgen med att droppa vår första NFT på Opensea.io som är en av de största NFT-sidorna. Antingen kan du högerklicka och spara GIFen. Men än roligare är det kanske att gå in på Opensea och klicka hem din första NFT! Här har du länken!
Du kan använda flera olika typer av wallets för att logga in på Opensea. Om du inte har någon wallet så kan du kolla här för att få hjälp att sätta upp en Metamask-wallet och för att sen handla måste du lägga till Polygonnätverket.
Bankless.se önskar dig en riktigt God jul och ett Gott Nytt 2022!