ArtxTech streaming panel discussion and exhibition in Metaverse live from Fotografiska in Stockholm
Sweden's first major NFT event will be streaming live from Fotografiska in Stockholm. * ArtxTech: The Future of Art, an NFT Art event arranged by the Student Association at the Stockholm School of Economics (SASSE)  in collaboration with Bankless.se
At 7 PM UTC (20:00 swedish time), @ N1cklas bankless.se will take a seat on the Photographic Museum's stage together with Sweden's leading NFT artists and entrepreneurs for panel discussions.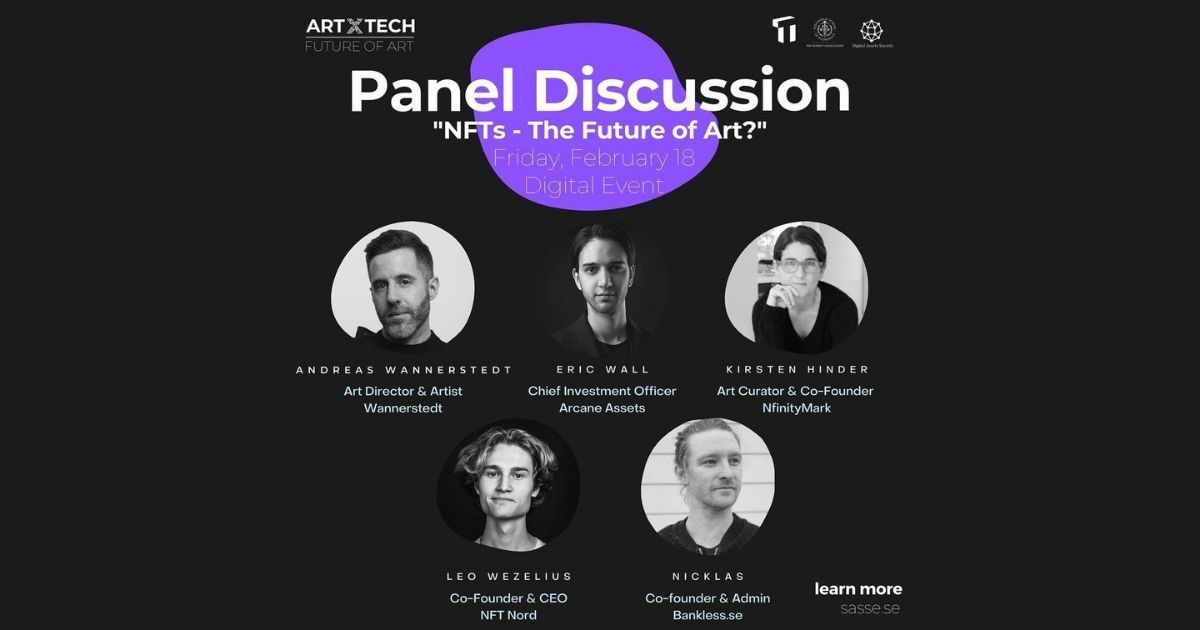 At 8 PM UTC (21:00 swedish time), the Metaverse exhibition opens with a guided tour by Edith och Matteo!
Link to metaverse will be released in the Youtube stream and the linktree below. Only 50 spots available. It will be open 1 week, if it's full, try later.
Welcome!